Discover more from The Wallfish Journal
An email newsletter about food, farming, and food culture in Somerset
The WFJ's spring/summer 2022 food guide [WFJ #11]
13 local festivals, feasts, tastings, open days and cooking workshops to sink yer teeth into
On the cusp of festival season, consider this a digest of local food and drink-related things you'll be seeing, doing, and – quite possibly – missing out on this spring and summer.
Yes the usuals, like the fine array of traders at The Frome Independent, and monthly Somerset Farmers' Markets inside the Cheese & Grain, aren't present on this list. The following are, rather, the one-offs and remixes: those that come about once a year, or once in a while. 
Some require a short tinkle into town; some need a drive, bus journey, or long walk. All, however, should be worth the trip.
Learn to Cook
Tuesday, April 26th // Holy Trinity Church, BA11 3DE // Free // sslcourses.co.uk
For those uncontent with ready meals and, perhaps, their own abilities in the kitchen, join Amber (a veg grower and pro chef of plant-based food) as she hosts a free workshop on how to inexpensively cook your supper from scratch. 
Open Garden at Root Connections
Saturday, April 30th // Manor Farm, BA3 9QF // Free // rootconnections.co.uk
Root Connections is, primarily, a social enterprise tackling rural homelessness and, secondarily, a farm delivering agrochemical-free veg and flowers to local homes. For one day in April, they open their doors for the public to explore how their food and flowers are grown, and what the project's doing to help end homelessness.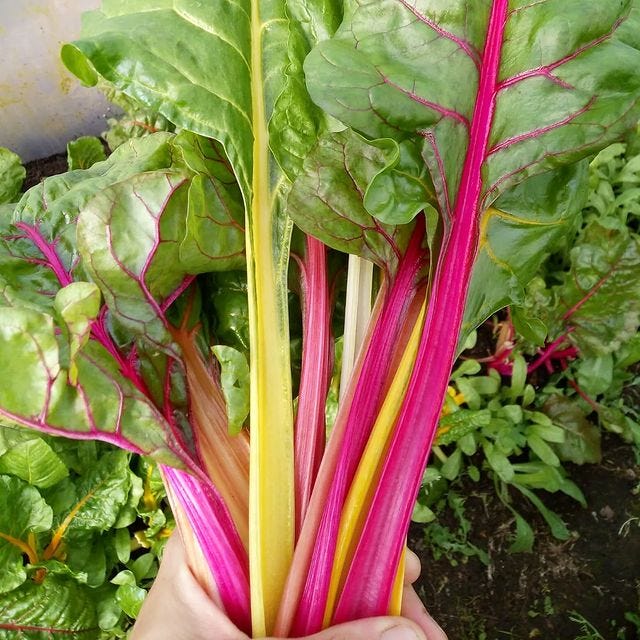 Frome Field 2 Fork Open Day
Sunday, May 15th // Oak Tree Paddock, BA11 4EU // Free // To book your space, ring or text 0785 7437 608, message via Facebook, or email fromefield2fork@gmail
The community-oriented permaculture site Frome Field 2 Fork, a short walk and even shorter cycle from the West side of town, puts on a day of horticultural activities, including a Green Gym in the morning, and tours of the market garden project in the afternoon. Families welcome; booking essential.
Beer & Cheese Festival
Saturday, May 21st // Westcombe Farm, BA4 6ER // £10 // wildbeerco.com
Wild Beer Co. and Westcombe Dairy – one of the foremost names in UK craft beer and UK cheese respectively – happen to be neighbours. Naturally, that means putting on one big party dedicated to their specialities (note: there will also be gin). Designated drivers aren't necessarily required to attend, as minibuses will run between Frome and the venue. Just make sure you book a seat well in advance. 
Bradford on Avon Food & Drink Festival
June 11th-12th // Victory Field, BA15 1LE // £8 // scrumptiousfoodfestivals.co.uk
Sleb chef demos, street food, artisanal producers, live music, plus plenty to keep the kids entertained – you name it, it's all happening in Wiltshire's twee-est town. A short ride on the X69 will help you make full use of the festival bar. 
Pub in the Park
June 17th-19th // Royal Victoria Park, Bath // From £55 // pubintheparkuk.com
The UK's biggest food and music tour stops off for a weekender in Bath. Tom Kerridge curates a chef line-up including Atul Kochhar, Andi Oliver, and Steve Horrell from local favourite Roth Bar, while some of the UK's best food-led pubs like The Cadogan Arms and The Star Inn handle the feasting menus.
Gardener & Chef 
June 23rd, July 21st, August 18th, September 15th // The Newt, BA7 7NG // £125 // thenewtinsomerset.com
If eating your lunch at the UK's top country house (as deemed by the World Travel Awards) wasn't quite enough for you, how about going forth to harvest it as well? Under the wings of The Newt's head chef and gardener, spend a few hours picking from the estate's Market Garden before cooking your haul over a fire as part of a wildflower meadow picnic. Bonnets and wicker baskets not included. 
Forage and Feast with Dave Hamilton
Wednesday, June 29th // Nesta, BA11 4LJ // £75 // davehamilton.co.uk
As confirmed by The Guardian, Nesta's among the campsites doing the best job of mimicking those summer festival vibes. Here, one of Frome's resident foragers joins forces with Nesta to lead a group seeking out the best of nature's midsummer bounty, topped off with a wild buffet put on by the campsite's cooks. 
The Unusual Suspects
Monday, July 4th // Eight Stony Street, BA11 1BU // £28 // eightstonystreet.com
Bordeaux, Marlborough, Piemont: wines from these sorts of regions just get all the attention. More recently though, the likes of Slovakia, Poland, and Morocco are making more and more a name for themselves. Full of character, and often cheaper than the bigger names, join in this tasting sesh to see what's to like about wines from the oenophile's lesser-known parts of the world.
Somerset Food Trail
15-24th July // Locations vary // Prices vary // somersetfoodtrail.uk
For the first time since its inception in 2018, the Somerset Food Trail comes to Frome. Pubs and restaurants will localise their menus, nature-friendly farms will show you how your food's grown or reared, while tastings and workshops abound. As of now, the calendar is still shaping up – check the SFT website closer to July for the full adenda. 
Sign up to the WFJ for a deep dive into the Somerset Food Trail programme when it goes live
Embers and Vine's Wood-Fired Summer Feast
Saturday, July 30th // Little Jack Horner's, Mells, BA11 3RH // £38 // eventbrite.co.uk
Frome Independent regulars Embers and Vine pop-up in Mells for a one-off wood-fired collab with sausage roll people and fellow local heroes Little Jack Horners. The centrepiece: Whole smoked chicken kebabs with fermented wild garlic. BYOB. 
Frome Agricultural & Cheese Show
Saturday, September 10th // West Woodlands Showground, BA11 5ES // From £18 // fromecheeseshow.co.uk
What puts Frome on the map? Is it its independent soul; its cobbled-street charm; its creative moxie? Or is it the local agricultural show, where falconry demonstrations rub shoulders with garden competitions and dog shows? Whatever, some go just for the cheese. All 1,500 exhibits of it, including various entrants – and winners – in the Global Cheese Awards.
Sturminster Newton Cheese Festival
September 10th-11th // Old Market Hill, DT10 1QU // Ticket price TBC // cheesefestival.co.uk
You might choose to ignore the above – some say Sturm, not Frome, is where the real cheese show's at ('exhibits', for example, is not a word they'd use). Either way, cheese and cider will be the order of the day here, with more than 20 cheesemakers including local favourites Wootton Dairy, Felthams, and Bath Soft Cheese proving why the South West is the UK's leading cheesemaking region.
What did I miss? Any other events, be sure to leave them in the comments.